New Vaughn Benjamin radio innerview on The Reggae Shack
31 January 2013
New Vaughn Benjamin innerview on 'The Reggae Shack'
"The change is coming. No one can tell us its not. Maybe we have learned to expect the wrong things in terms of what we think we will get from all of this music and vibration. Maybe it was just a better overal perception of life"

Fulljoy! ♥

Datjy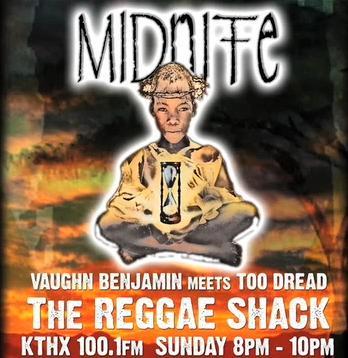 midnite-culture.com
Welcome to the realm of
the Almighty King!
Please take a breath, relax yourself and take a good look around.
Dont forget to leave your mark in the 'Visitor World Map' section!

Enjoy your stay!
RastafarI Love!
Most recent forum threads