New! Mutabaruka And Vaughn Benjamin (interview)
Blessed conversation between Mutabaruka and Vaughn Benjamin Check the link here!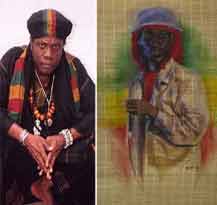 midnite-culture.com
Welcome to the realm of
the Almighty King!
Please take a breath, relax yourself and take a good look around.
Dont forget to leave your mark in the 'Visitor World Map' section!

Enjoy your stay!
RastafarI Love!
Most recent forum threads