Midnite Pendant (Hand Crafted)
Beautiful and exclusive Midnite pendant with breads. Fully hand crafted. Healing wood: Purple & yellow heart, walnut. Order directly from the Official Midnite website HERE.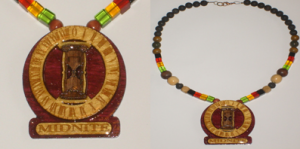 midnite-culture.com
Welcome to the realm of
the Almighty King!
Please take a breath, relax yourself and take a good look around.
Dont forget to leave your mark in the 'Visitor World Map' section!

Enjoy your stay!
RastafarI Love!
Most recent forum threads