MIDNITE Live in Paris!
26 August 2014
Greetingssss..

Edelssy and I went to Paris last weekend to visit 2 Midnite shows at New Morning in Paris. We drove 5 hours from Rotterdam(Holland). Not far at all.
We had an amazing time! The august 22nd show was the best we have seen so far. The crowd in Paris was LIVE!! Wow. Amazing! The august 23rd show was also off the hook! We went backstage to greet the band before we left and spoke to Kenny, Chistian, Ron and Vaughn. A true blessing, time and time again...
Check this video i made from 'Due reward'!
Also check the other one from 'Bushman', but that isnt my recording.
Selassie I!
Stijn & Edelssy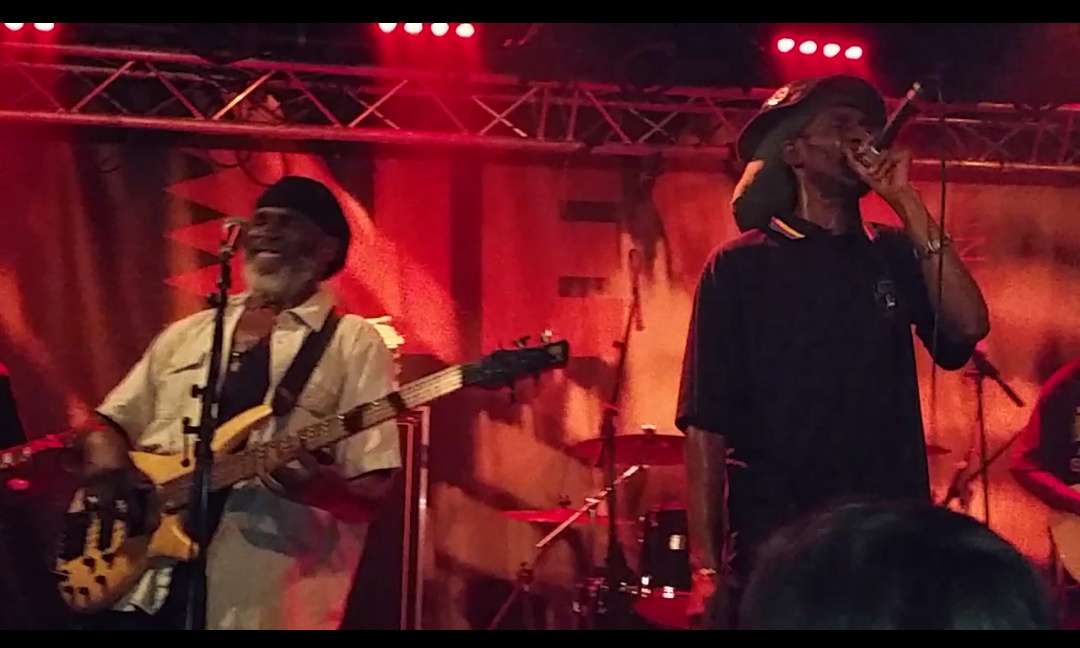 midnite-culture.com
Welcome to the realm of
the Almighty King!
Please take a breath, relax yourself and take a good look around.
Dont forget to leave your mark in the 'Visitor World Map' section!

Enjoy your stay!
RastafarI Love!
Most recent forum threads
CacaoJah
21 January 2022, 12:13:35
Hard To obtain Albums
No replies
Sir James
22 March 2021, 18:47:04
New Release : Vaughn Benjamin Take Your Time
No replies
DaveySun

United States
Haiku Maui
26 October 2020, 03:01:50
Midnite Eugene 2004
1 reply
Elishamr
06 November 2019, 11:27:20
Rest in power
1 reply
juu

United States
New Orleans
11 May 2017, 23:29:13
Name Of Dread Covering Crown?
1 reply