Midnite - In Awe OUT NOW
Here's the newest vibration called 'In Awe'. Produced by Fifth Son for Fifth Son Records.
Another classical beauty, spiritual upliftment

Buy on Itunes here

Buy CD here

ps: 'Awe' means an overwhelming feeling of wonder or admiration.
RastafarI!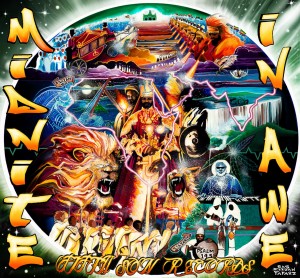 midnite-culture.com
Welcome to the realm of
the Almighty King!
Please take a breath, relax yourself and take a good look around.
Dont forget to leave your mark in the 'Visitor World Map' section!

Enjoy your stay!
RastafarI Love!
Most recent forum threads
CacaoJah
21 January 2022, 12:13:35
Hard To obtain Albums
No replies
Sir James
22 March 2021, 18:47:04
New Release : Vaughn Benjamin Take Your Time
No replies
DaveySun

United States
Haiku Maui
26 October 2020, 03:01:50
Midnite Eugene 2004
1 reply
Elishamr
06 November 2019, 11:27:20
Rest in power
1 reply
juu

United States
New Orleans
11 May 2017, 23:29:13
Name Of Dread Covering Crown?
1 reply