MIDNITE & I-WAYNE live on stage at the Hail the King night! (2 shows)
25 June 2013
Join us for a celebration for H.I.M. Earthstrong: Rastar Records in association with Mixed culture movements presents "HAIL THE KING"!
July 18th "Hail The King"
MIDNITE & I-Wayne
Atlanta, GA - The Variety Playhouse

July 20th "Hail The King"
MIDNITE & I-Wayne
Fort Lauderdale, FL - Revolution Live
100 SW 3rd Ave, Fort Lauderdale, FL
TICKETS ARE AVAILABLE @ www.ticketmasters.com
For info contact: www.ticketmasters.com
Come out and support!

Bless & Love


Stijn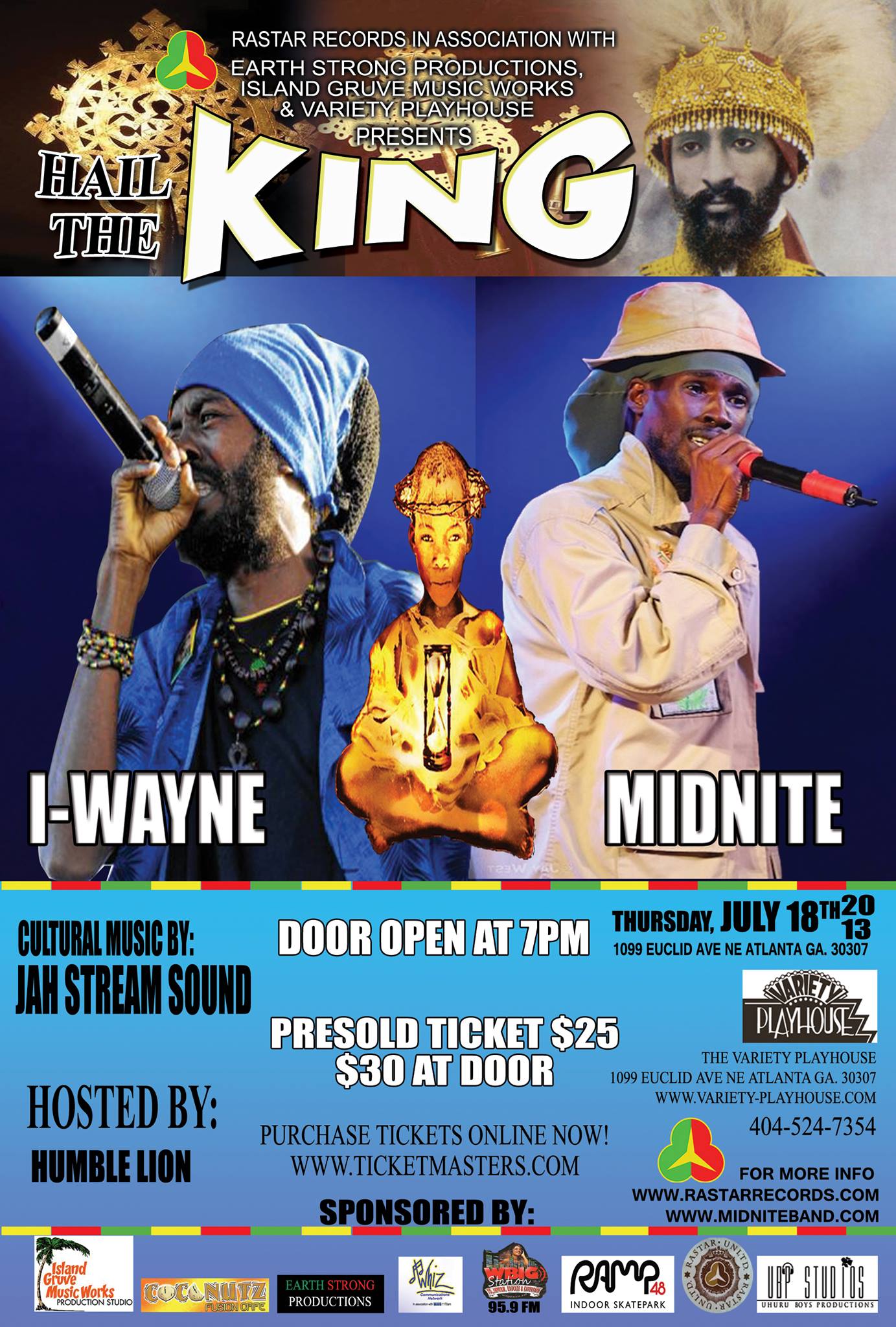 midnite-culture.com
Welcome to the realm of
the Almighty King!
Please take a breath, relax yourself and take a good look around.
Dont forget to leave your mark in the 'Visitor World Map' section!

Enjoy your stay!
RastafarI Love!
Most recent forum threads
CacaoJah
21 January 2022, 12:13:35
Hard To obtain Albums
No replies
Sir James
22 March 2021, 18:47:04
New Release : Vaughn Benjamin Take Your Time
No replies
DaveySun

United States
Haiku Maui
26 October 2020, 03:01:50
Midnite Eugene 2004
1 reply
Elishamr
06 November 2019, 11:27:20
Rest in power
1 reply
juu

United States
New Orleans
11 May 2017, 23:29:13
Name Of Dread Covering Crown?
1 reply