Final Fifth Son & Midnite BE STRONG album cover and full song!
11 March 2013
Final album cover for the Fifth Son & Midnite 'BE STRONG' release, scheduled for may 15 2013.
More snippets will follow within a week. In the meantime enjoy this first amazing titlesong: BE STRONG!
♫ Give dem a counsel, give dem a teaching Jah, give up the law, in Judah is the lawgiver ♫
Datjy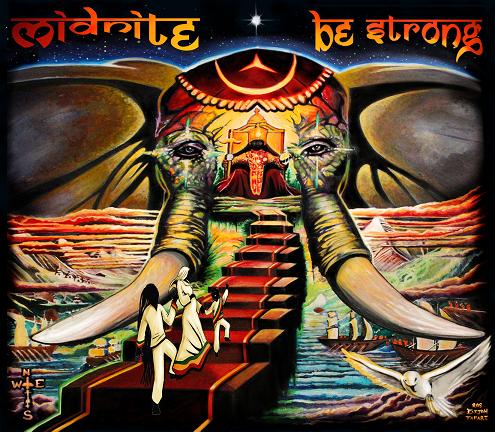 midnite-culture.com
Welcome to the realm of
the Almighty King!
Please take a breath, relax yourself and take a good look around.
Dont forget to leave your mark in the 'Visitor World Map' section!

Enjoy your stay!
RastafarI Love!
Most recent forum threads