Final Fifth Son & Midnite BE STRONG album cover and full song!
11 March 2013
Final album cover for the Fifth Son & Midnite 'BE STRONG' release, scheduled for may 15 2013.
More snippets will follow within a week. In the meantime enjoy this first amazing titlesong: BE STRONG!
♫ Give dem a counsel, give dem a teaching Jah, give up the law, in Judah is the lawgiver ♫
Datjy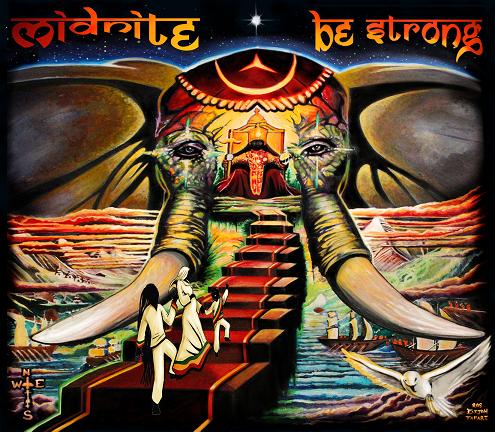 midnite-culture.com
Welcome to the realm of
the Almighty King!
Please take a breath, relax yourself and take a good look around.
Dont forget to leave your mark in the 'Visitor World Map' section!

Enjoy your stay!
RastafarI Love!
Most recent forum threads
CacaoJah
21 January 2022, 12:13:35
Hard To obtain Albums
No replies
Sir James
22 March 2021, 18:47:04
New Release : Vaughn Benjamin Take Your Time
No replies
DaveySun

United States
Haiku Maui
26 October 2020, 03:01:50
Midnite Eugene 2004
1 reply
Elishamr
06 November 2019, 11:27:20
Rest in power
1 reply
juu

United States
New Orleans
11 May 2017, 23:29:13
Name Of Dread Covering Crown?
1 reply